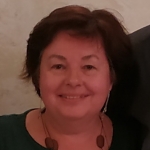 Postcards sent:
5
Postcards received:
6
Postcards in progress:
0
Stars received:
5.00
Country:
Russia
Languages:
deutsch, english
Member since:
26 August 2019
Last activity:
01 March 2020
Hello! My name is Alla, I live in Moscow with my adult son who is a teacher of chess and mathematic.
I prefer typical landscapes or views of your country, see, mountains, national dishes and clothes, special shape postcard.
My favorite flowers - tulips and animals - dolphins.
Also I'd like receive cards from Postcrossing meetings in different countries.
But I'm not fan of ad/free/self-printed fotos and handmade cards.