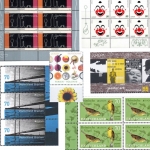 Postcards sent:
12
Postcards received:
14
Postcards in progress:
0
Stars received:
5.00
Country:
Germany
Languages:
German, English
Member since:
25 August 2019
Last activity:
11 May 2020

Meike_in_Hamburg is a club supporter
Hallo!
Most of the time I live in Switzerland but every year I go back home to Hamburg for a few months. Since there is no 'travel mode' option here I have decided to open this second account to be able to write cards and use my German Europa stamps. I love beautiful stamps, and EUROPA belong to my top favourites.
Looking forward to reading from you,
Meike

P.S. I'm rather fond of black & white postcards.
---------------


October 2019
P.P.S. When I'm in Switzerland I live not far from Liechtenstein. So, don't be surprised if you receive a card with Liechtenstein Europa stamps from Liechtenstein but with a DE number.