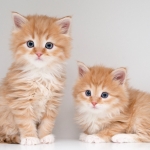 Postcards sent:
2
Postcards received:
2
Postcards in progress:
0
Stars received:
5.00
Country:
Russia
Languages:
Русский, Deutsch, English, Français, Lingua Latina, Αρχαία ελληνική
Member since:
11 September 2019
Last activity:
16 March 2020
Hi!

My name is Kate and I am 21. Recently I gradueted from Moscow State Linguistic Univercity as a bachelor of Theology. I'm married and I have a little daughter.

I like animals very much (especially cats, horses and squirrels), I have two big ginger cats in my house. My hobby is beading, I craft colorfull bracelets and earrings. Also I like to read, mostly fantasy, but of course a book of any genre can be interesting and pleasant. I love DnD but I'm not very good at it : )
Books: all of Tolkien's books (The Lord of the Rings, Silmarillion etc.), The Witcher, Dragonlance, The Legend of Drizzt, The Chronicles of Siala.
Games: The Elder Scrolls, Final Fantasy 7, Kingdom Hearts, League of Legends, Baldur's Gate, Pillars of Eternity.

I am a beginner, so I have no wish-list yet. Send me a postcard that YOU like - that would be excellent. If you're not from Russia, I'd be glad, if you would write a few words in your native language. Also you can write me the name of your favorite song, if you want. I will listen to it, I promise : )

Good luck all!