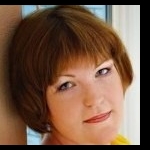 Postcards sent:
14
Postcards received:
17
Postcards in progress:
0
Stars received:
5.00
Country:
Russia
Languages:
English, Russian
Member since:
02 September 2019
Last activity:
27 May 2020
Hello! My name is Natalya. I'm from a northern Russian city of Arkhangelsk. I have got a husband and two sons: Evgeniy (13 years old ) and Andrew (5 years old).I love travelling, reading and doing needlework. Postcrossing is my and my eldest son's common passion.

I love surprises in the mailbox. But there are a few postcard's themes that will make me especially happy. They are
- Violins
- lighthouses
- waterfalls
- wine, grapes, vineyards (photo postcards)
- Lali Riddle Postcards
- British royal family especially Queen Elizabeth II

If you have no cards in my favorite topics, I'll be glad with the view card of your city or country, with the nature of your country.

Please NO ad and handmade cards.

If it is not difficult, please, write in English block letters.