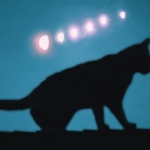 Postcards sent:
2
Postcards received:
2
Postcards in progress:
0
Stars received:
5.00
Country:
Germany
Languages:
German, English, Russian
Member since:
22 August 2022
Last activity:
16 September 2022
Hello, my name is Anastasia, I'm 23 years old.
I live in the North of Germany in a small town with my two cats Yuki and Vivien. Recently, I started doing postcrossing, I really like it. Now I found out about this site and decided to try it too. I like any postcards, but I especially love:
- black and white postcards,
- postcards on the theme of mysticism, fairy tales, myths and legends,
- black cats,
- postcards from your area,
- art

I will be glad to any postcard. Thank you!