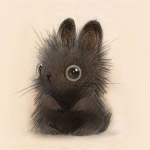 Postcards sent:
4
Postcards received:
5
Postcards in progress:
0
Stars received:
5.00
Country:
Russia
Languages:
Russian, English, Español, ein bisschen Deutsch
Member since:
10 January 2021
Last activity:
15 May 2021
My name is Irina and I live in the one of the most beautiful Russian cities – St. Petersburg. I work in the sphere of international relations and I like my job, it helps me learning the history and traditions of other countries and even about other regions of my own country.

I like reading and history. I'm interested in the history of the Russian Imperial Family and the period of XIX-beginning of XX centuries, European Royal Families history (especially British and Spanish Royal Families), art, fairytales and mythology, nature and animals (especially the rabbits). I enjoy visiting art galleries and museums. I like learning languages. Spanish language, Spanish history and art are also very interesting for me.

If possible, please, send me the regular size postcards, envelopes are fine too.