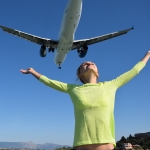 Postcards sent:
45
Postcards received:
43
Postcards in progress:
4
Stars received:
5.00
Country:
Russia
Languages:
Russian, English
Member since:
02 June 2020
Last activity:
09 December 2022
Hello! My name is Tatiana.
I live in St. Petersburg, Russia.
I love to travel and postcrossing helps me in this. Sometimes the view on the card is so beautiful that I start thinking about visiting this place. I like postcards that help me learn something new about your city or country.
I also love ballet, theater, cinema, music, sport (especially football, hockey, figure skating).
Postcards that will make me happy:
♥ Football and hockey cards from your city / country (stadiums, teams, players...)
♥ Сastles and palaces of your city / country
• Beautiful views of your city
• Tourist postcards from your country
• Old Ladies Inge Löök (already have № 5, 9, 10, 14, 19, 23, 36, 37, 38, 40, 57, 59, 63, 66, 70, 71, 72)
• Flags of the World Series (already have Canada, Czech Republic, Finland, France, Germany, Japan, Lithuania, Luxembourg, Monaco, Montenegro, Norway, Poland, Romania, Singapore, Slovakia, United Kingdom, USA)
• World Travel Series (already have Luxembourg, Czech Republic, Indonesia, Malaysia, Norway, Singapore)
You can choose the card according to your Europa stamp.
But I will be glad of any postcard that you choose for me.
I would prefer postcards whithout envelopes. And please - no advertising cards...
Write something about the image on a postcard or something interesting about your city. You can write the weather and temperature in your city. Or write me anything that comes to your mind :)
I would be grateful if you write the date on the postcard.

Thank you!