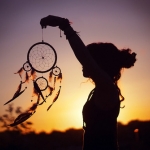 Postcards sent:
72
Postcards received:
74
Postcards in progress:
0
Stars received:
5.00
Country:
Belarus
Languages:
English, Russian
Member since:
27 March 2021
Last activity:
25 September 2022
Hello!

My name is Yuliya. I'm 31 years old, live in Minsk. I'm a chemist and work as QA Manager.

I like reading (especially fantasy and sci-fi), board gaming, cooking, puzzles, Rubik's cubes, collecting cards and stamps. Also, I collect little statues of animals. By the way, horses are my favorite animals.

My day always begins with a cup of tea. I adore tea and I always have several kinds of tea at home :)

I started my postcard collection in 2017. Now I would like to join this project =) I look forward to receiving your card with Europa (C.E.P.T.) stamp and here are some ideas for cards:

- UNESCO WHS
- cards with matching stamps
- maxicards
- cards about your country (national park, nature view, endemic animals, view of the capital or your city and ect.)
- fjords, mountains, rocks
- waterfalls
- bridges
- science photo or illustrations from medicine, biology, chemistry, botanical illustrations
- art by Ivan Aivazovsky

Please, write a few words about yourself, your city and country, your favorite book and music, or share with me your favorite recipe. Or... Could you tell me what do you know about Belarus? :)

Have a nice day!